It's amazing how one or two products can change how your skin looks. I recently tried these new two new products, MAC's
Cleanse Off Oil
and Smashbox's
Photo Finish Foundation Primer
.
Adaiah give me a sample bottle of Cleanse Off Oil. I have always wanted to try an oil cleanser but I never wanted to commit to $25 without really trying it. After a couple of uses, I found that the oil left my face feeling very smooth and even glowing. I have dry skin so the oil leaves more moisture. I only use it at night to remove my makeup (mascara, all-over face powder, etc) and I follow up with a good rinse of water and night cream. My face looks so fresh in the morning. So thank you Adaiah.

[blarkness rating: 5 out of 5]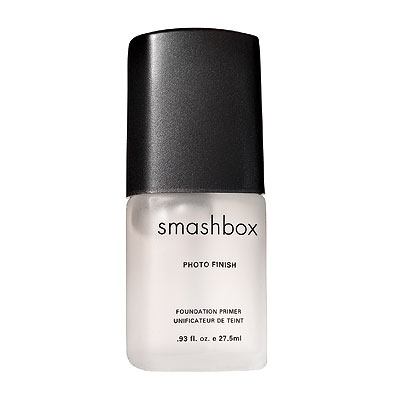 A co-worker of mine gave me a sample of Photo Finish Foundation Primer. I don't wear foundation but I do wear concealer under my all-over face powder. I thought that if I put this primer before my other makeup, it would still give me a smooth finish. And this silky primer, did the trick. The powder that I normally use was easy to apply and gave me just the right glow.

[blarkness rating: 5 out of 5]
With the combination of these two products, I can achieve a perfect smooth and healthy look.