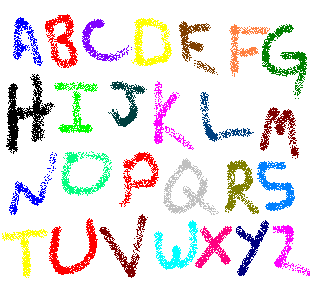 I found this ABC post on
Nora's blog
and also
Kasey Lynne's blog
. I thought it would be a fun post to do since it's quick and easy and the fact that I have been too busy with work to put in any thought to a blog post. If you have joined in the fun, leave a comment and I will be sure to check out your blog post about your ABC's.
Age: 34
Bed size: Queen
Chore you dislike: Washing dishes
Dogs: no
Essential start to your day: Reading blogs on my iPhone through Google Reader
Favorite color: Black or purple
Gold or silver: Gold
Height: 5'2
Instruments you play(ed): Clarinet, Organ and Piano
Job title: Senior Program Coordinator
Kids: none
Live: Mississauga, ON
Mom's name: Luckie
Nicknames: Leesh, Leeshee, Bud
Overnight hospital stays: Never
Pet peeve: Long fingernails on guys
Quote from a movie: Well, I don't eat anything and when I feel like I'm about to faint, I eat a cube of cheese. I'm just one stomach flu away from my goal weight - Emily, The Devil Wears Prada
Righty or Lefty: Righty
Siblings: One but he passed away in 2008
Time you wake up: 6:15 am
Underwear: Of course - no fancy stuff though. I am getting old so I have new found love for plain cotton undies.
Vegetables you don't like: celery, carrots and peas
What makes you run late: Changing an outfit
X-Rays you've had: chest and kidneys
Yummy food you make: skor bars
Zoo animal favorite: Penguins